1.14.1 - Rate your images
---
We recently announced our collaboration with LAION (the non-profit which helped develop Stable Diffusion) through the form of rating images which can later on be used to improve the training of models.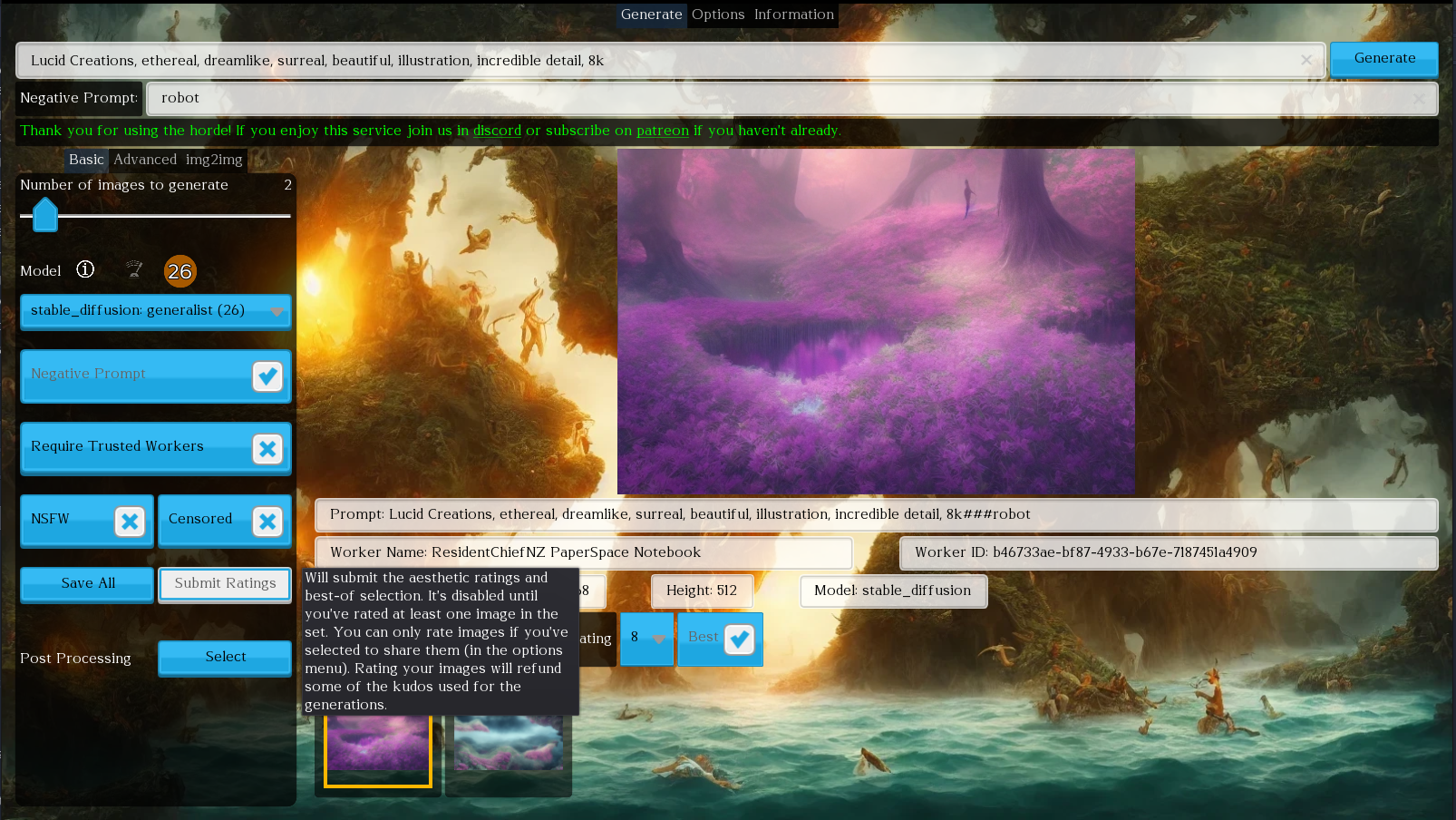 To this end, I've now updated Lucid Creations with rating buttons. You can rate the images you generated aesthetically from 1-10, and if you generated more than one, you can also select the best among them. Each image you rate will refund you some of the kudos you consumed generating it, making small images practically free.
Not only that, but you also support the improvement of future models, so it's a win-win for the whole humanity.
Files
lucid-creations-windows.zip
25 MB
Version v1.14.1
Jan 09, 2023
lucid-creations-linux.zip
26 MB
Version v1.14.1
Jan 09, 2023
lucid-creations-osx.zip
42 MB
Version v1.14.1
Jan 09, 2023
lucid-creations-html5.zip
Play in browser
Version v1.14.1
Jan 09, 2023
Get Lucid Creations - Stable Diffusion GUI without GPU