1.6.0 - Popups everywhere!
---
Fixed some bugs from 1.5.0 and also finally added hover-popups to the various controls, to help you understand what they do.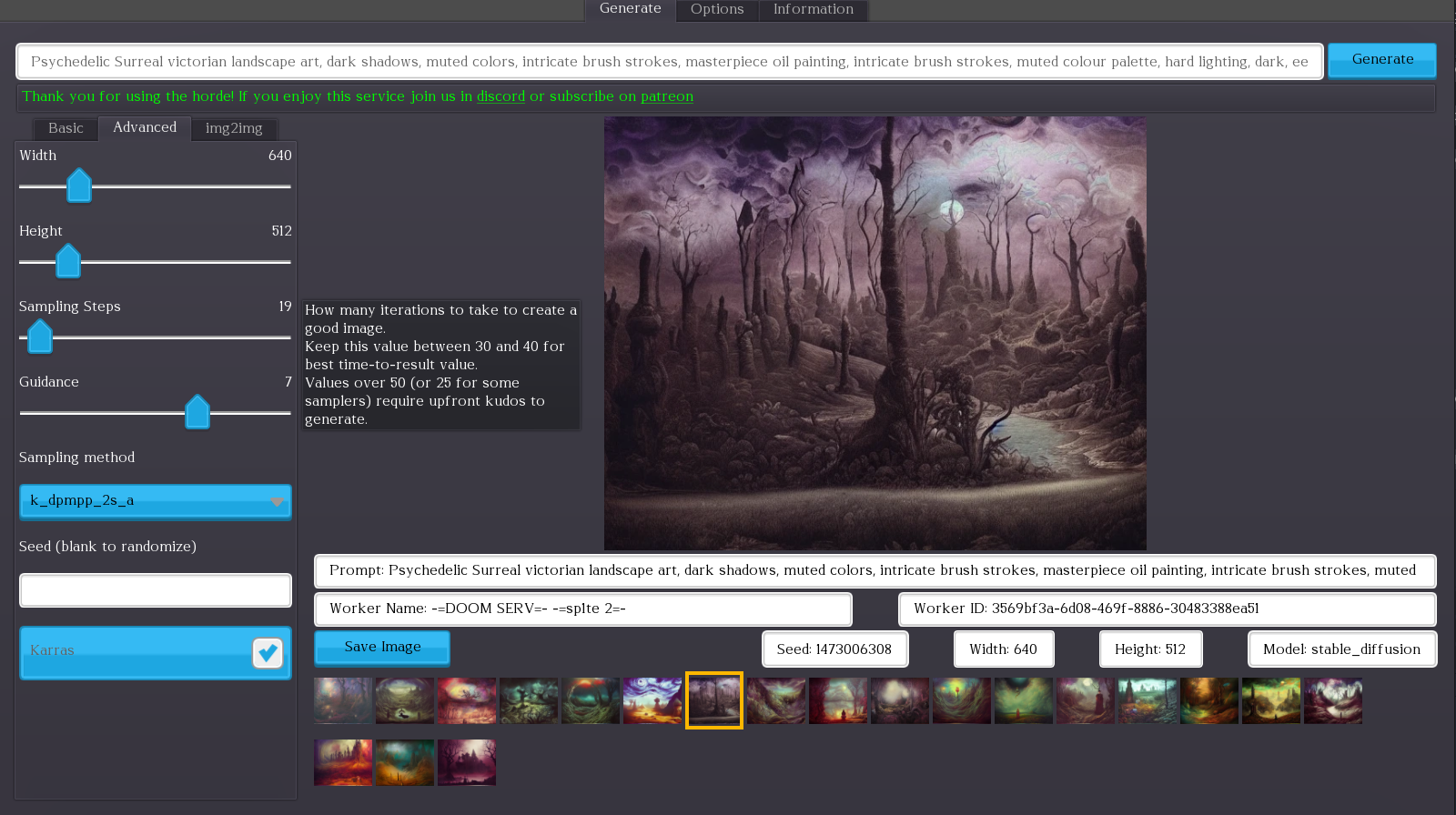 Also, from now on, only the image directory will contain part of the prompt. The images itself will be named just with the epoch and seed. This should avoid windows failing to save the image because the filepath is too long.
Files
lucid-creations-windows.zip
25 MB
Version v1.6.0
Nov 13, 2022
lucid-creations-linux.zip
26 MB
Version v1.6.0
Nov 13, 2022
lucid-creations-osx.zip
42 MB
Version v1.6.0
Nov 13, 2022
lucid-creations-html5.zip
Play in browser
Version v1.6.0
Nov 13, 2022
Get Lucid Creations - Stable Diffusion GUI without GPU