0.11.0 - Multiple models and UI rework
---
Hello everyone, sorry for the long wait until the recent update, but as you all know, I am not only maintaining this client, but also the whole Stable Horde backend behind, and boy did we have plenty of updates recently!
But for the subject at hand. This is the first of two major updates I'm releasing for this client to take advantage of the new functionalities on the Stable Horde. This one adds the possibility to select different stable diffusion models for your generations. In the advanced tab there is now a selection with all the available models currently running on the horde, so you can at any time choose a more specific model to your needs, or even just YOLO it and choose "Any Model"!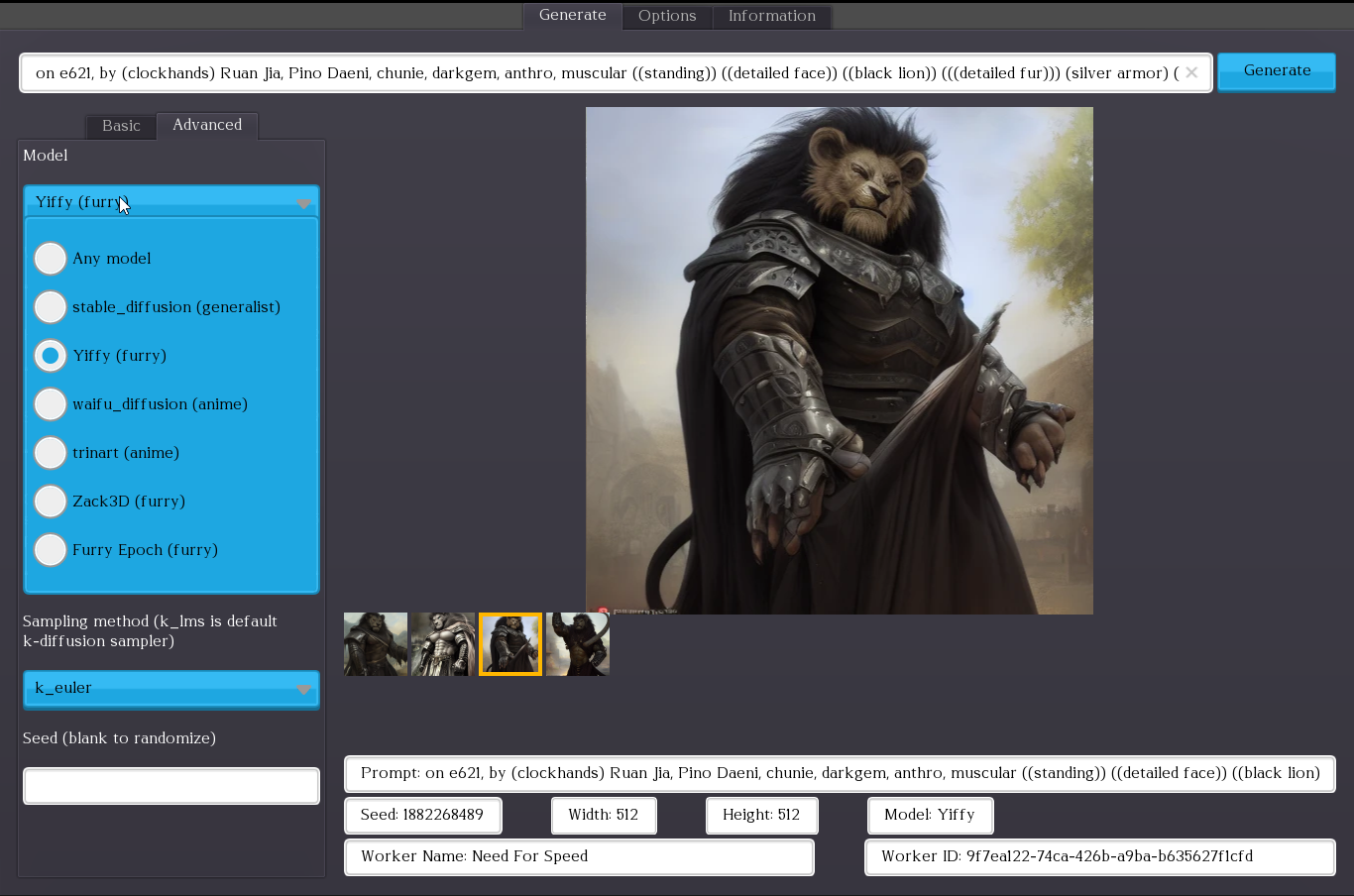 Also you will notice that the GUI has been modified somewhat. The options have been consolidated into tabs on the left, and the API key has been put into the options tab on the top. This is in preparation for the next big update I have planned,which is img2img.
Unfortunately I run of time for today, so I wanted to release at least this version, which also adds a few more bugfixes and changes.
Img2Img will be following soon!
Files
lucid-creations-windows.zip
25 MB
Version v0.11.0
Oct 22, 2022
lucid-creations-linux.zip
26 MB
Version v0.11.0
Oct 22, 2022
lucid-creations-osx.zip
42 MB
Version v0.11.0
Oct 22, 2022
lucid-creations-html5.zip
Play in browser
Version v0.11.0
Oct 22, 2022
Get Lucid Creations - Stable Diffusion GUI without GPU